Episodes
PLUS: Can we recycle our way to a green planet?
May 20, 2013
Civil rights attorney Mara Verheyden-Hilliard discusses the real purpose of counterterror units which failed to prevent the Boston bombings as they focused instead on Occupy. Brian Becker of the ANSWER Coalition analyses the shift in the Syrian conflict and its implications. PSL member Mike Prysner explains why the environmental crisis cannot be solved when profits trumps all other considerations.
PLUS: Support the Guantanamo hunger strikers!
May 13, 2013
Richard Becker analyzes the Obama administration's predicament before the Syrian conflict. Former PSL Presidential Candidate Peta Lindsay explains what's behind the FBI's move to include Assata Shakur in its list of most wanted terrorists. Activist Eugene Puryear looks at the issues in the Guantanamo prisoners' hunger strike.
PLUS: Iran, nuclear energy and the struggle for sovereignty
May 6, 2013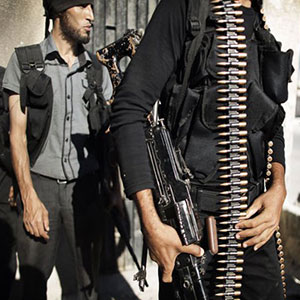 ANSWER organizer Richard Becker discusses allegations of chemical weapons use in the Syrian conflict. Attorney Andrea Costello speaks on the government's moves to restrict women's access to emergency contraception. Iranian activist Mazda Majidi looks at the history of imperialist intervention in Iran as the country faces crippling sanctions.