People worldwide stand up to Israel's massacre in Palestine
PLUS: Freedom Summer's 50th anniversary remembered
July 14, 2014
Having trouble playing the audio? Download the audio file here.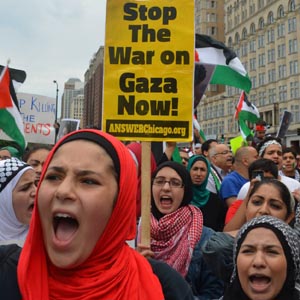 Listen now: Richard Becker of the ANSWER Coalition analyzes the latest on Israel's military assault on Gaza and recent failed negotiations as people take to the streets in solidarity with Palestine.
Listen now: Eugene Puryear of Liberation News talks about Freedom Summer and the passage of the 1964 Civil Rights Act, and what both mean from in people's political history.
Questions? Comments? Let us know your thoughts!
---
Subscribe to our podcast – it's free!
Just click above to subscribe for free using your favorite podcatcher! You'll receive new episodes of Liberation Radio automatically as they become available.