Rebellion vs. racism in Ferguson
August 18, 2014
Having trouble playing the audio? Download the audio file here.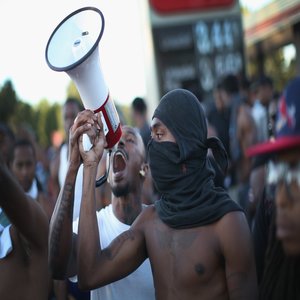 Eugene Puryear, author of 'Shackled and Chained: Mass Incarceration in Capitalist America,' speaks on the rebellion in Ferguson, Mo., and the need for a sustained movement against racist police terror.
If you're hearing the full audio for the Liberation Radio episode instead of the segment / interview you selected, you may need to upgrade your browser to the latest version of Firefox or Chrome. Internet Explorer does not support this feature.
Questions? Comments? Let us know your thoughts!
---
Subscribe to our podcast – it's free!
Just click above to subscribe for free using your favorite podcatcher! You'll receive new episodes of Liberation Radio automatically as they become available.