Fighting 'fetal heartbeat' bills | Tactics in Illinois labor battle
PLUS: Devastating sequester cuts on the horizon
March 18, 2013
Having trouble playing the audio? Download the audio file here.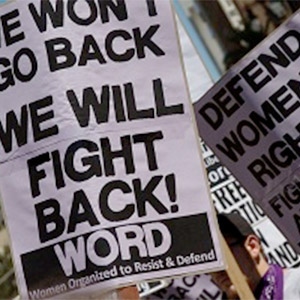 Danielle Norwood of WORD (Women Organized to Resist and Defend) speaks on efforts to push back new "fetal heatbeat" abortion bans, an effort by lawmakers in North Dakota, Arkansas and beyond to tear apart Roe v. Wade and effectively deny women the right to choose.
Union organizer Jeff Bigelow analyses the recent contract victory for Illinois state workers. What were the challenges faced by the union, and how did this help shape its tactics?
Student organizer Walter Smolarek explores the details of coming sequester cuts. From furloughs to deep cuts social programs, the devastating impact of this bipartisan attack on poor and working people is only beginning to be felt.
Questions? Comments? Let us know your thoughts!
---
Subscribe to our podcast – it's free!
Just click above to subscribe for free using your favorite podcatcher! You'll receive new episodes of Liberation Radio automatically as they become available.