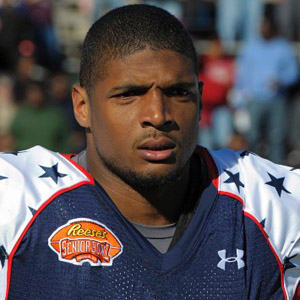 Listen now: Attorney Radhika Miller examines Michael Sam — an expected draft pick in the upcoming NFL lottery — coming out as gay, and professional sports' ongoing debate over LGBT athletes.
Listen now: Party for Socialism and Liberation activist Jessie Farine relates what's happening in Pittsburgh as workers fight prominent healthcare organization UPMC over benefits and staffing amid a citywide backlash against the nonprofit's practices.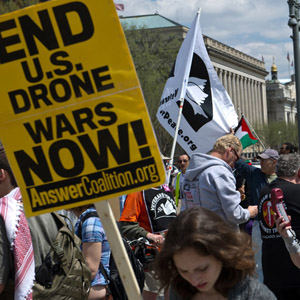 Listen now: Liberation Radio's Rene Ruiz reports on the scene from a drone protest in California as nationwide concerns over strikes, executive power and civil liberties grow. Interviewees were arrested in a recent protest against drones.