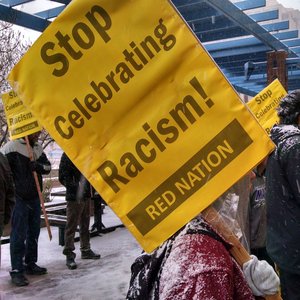 Red Nation: New coalition of resistance stands up for Native rights
Listen now: Paige Murphy, an organizer with Red Nation and a member of the Party for Socialism and Liberation in Albuquerque, N.M., discusses the coalition's campaigns for Native rights, including the current struggle to abolish Columbus Day in New Mexico and for the decolonization of Native land across the United States.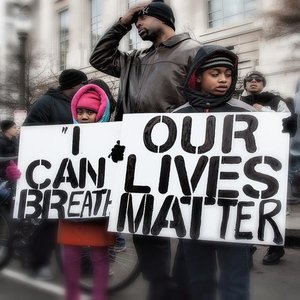 Black Lives Matter: fighting racism & militarization of the community
Listen now: Yasmina Mrabet with DC Ferguson discusses the effect recent police killings have had on the Black Lives Matter movement against racist police terror. Mrabet describes the efforts of the coalition to fight militarized policing in Washington, D.C.