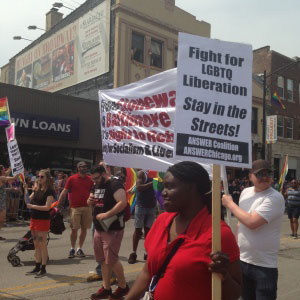 Struggle won the same-sex marriage victory
Listen now: Preston Wood, a member of the Party for Socialism and Liberation in Los Angeles, discusses the recent Supreme Court decision making same-sex marriage legal in the United States and how militant struggle brought the ruling from a seeming impossibility just a few years ago to a reality today.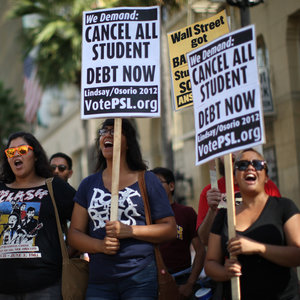 Student loan "Strike Debt" movement gains momentum
Listen now: In part one of her interview with Liberation Radio, Alexis Goldstein of Strike Debt speaks on the growing movement of and support for students struggling with loan debt from educational institutions that never granted them degrees, and for degreed students who cannot afford to pay back loans due to lack of opportunity. Trade union leaders, pro-education Congressmembers and others are signing on to this movement to push back against the largest debt in the country – student debt.