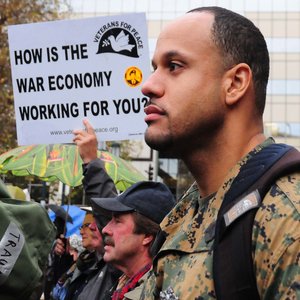 Veterans stand against imperialist wars
Listen now: Mike Prysner of March Forward! speaks on the continued need to for active-duty soldiers, veterans and their supporters to stand against imperialist war. Veteran's Day was named in 1954 to whitewash the truth of how working and oppressed people in the United States are recruited to fight for the rich in wars abroad. To truly support veterans, the Pentagon must be dismantled, and the capitalist drive for war must be stopped once and for all.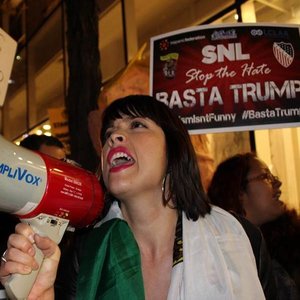 Trump, free speech and pushing back American-style fascism
Listen now: Karina Garcia of the Party for Socialism and Liberation in New York City talks about the mobilization against Donald Trump who hosted Saturday Night Live this past weekend. Trump is a dangerous American-style fascist promoted by the U.S. ruling class to spread extreme right-wing ideology. Trump's racism is not free speech and all progressive people must continue organizing to stop him.