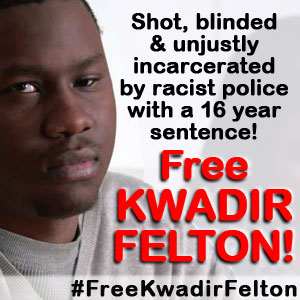 Appeal for justice – free Kwadir Felton!
Listen now: Mother and activist Renee Felton speaks to Liberation Radio about the case of her son. Kwadir Felton was shot by Jersey City, N.J. police, blinded and thrown in prison for 16 years on trumped-up charges. Hear about his appeal for justice, the organizing of families of the incarcerated and the ongoing fight against police harassment targeting his family.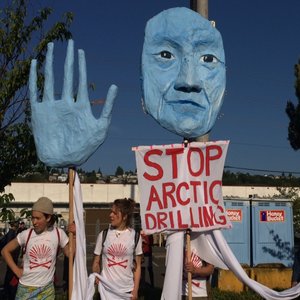 Seattle blocks Shell from Arctic drilling
Listen now: Jane Cutter, Managing Editor of LiberationNews.org, speaks with activists who have mobilized in the Port of Seattle to say "No" to Shell's drilling rig bound for the Arctic. Hear the voices of some of the hundreds who came out to demand Seattle play no part in climate change for corporate profit.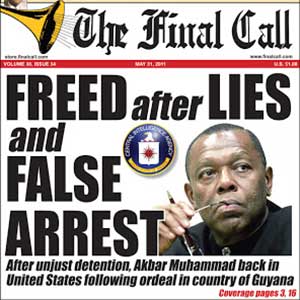 Akbar Muhammad fights terrorism charges in Guyana, Part III
Listen now: Liberation Radio brings you the third part of our interview with Akbar Muhammad, International Representative of the Nation of Islam. In this final segment, he provides an analysis of the political forces at play behind his arrest on false charges of terrorism and drug trafficking, and the effects that the struggle against the outstanding charges continues to have.